I know the idea of recipient mares is new to many.  The reasoning is that owners of a show mare want to have a baby out of her, but don't want to take her out of training.  So… they fnd a recipient mare on the exact cycle, inseminate their mare, flush the successful embryo out of their mare and install it into the recipient mare.
Now, a lot of things have to go right for this to work…
Mama Tess was very popular in her show days.  Many wanted eggs from her.  We tried 4 times.  All 4 times, the embryo didn't take in the recipient mares.  I felt badly for the people trying to have a baby from Tess.  That way just didn't work, sadly, for the owners of the recipient mares.
But here is a success story.  Original story here.
Some Things are Just Worth the Wait
April 26, 2019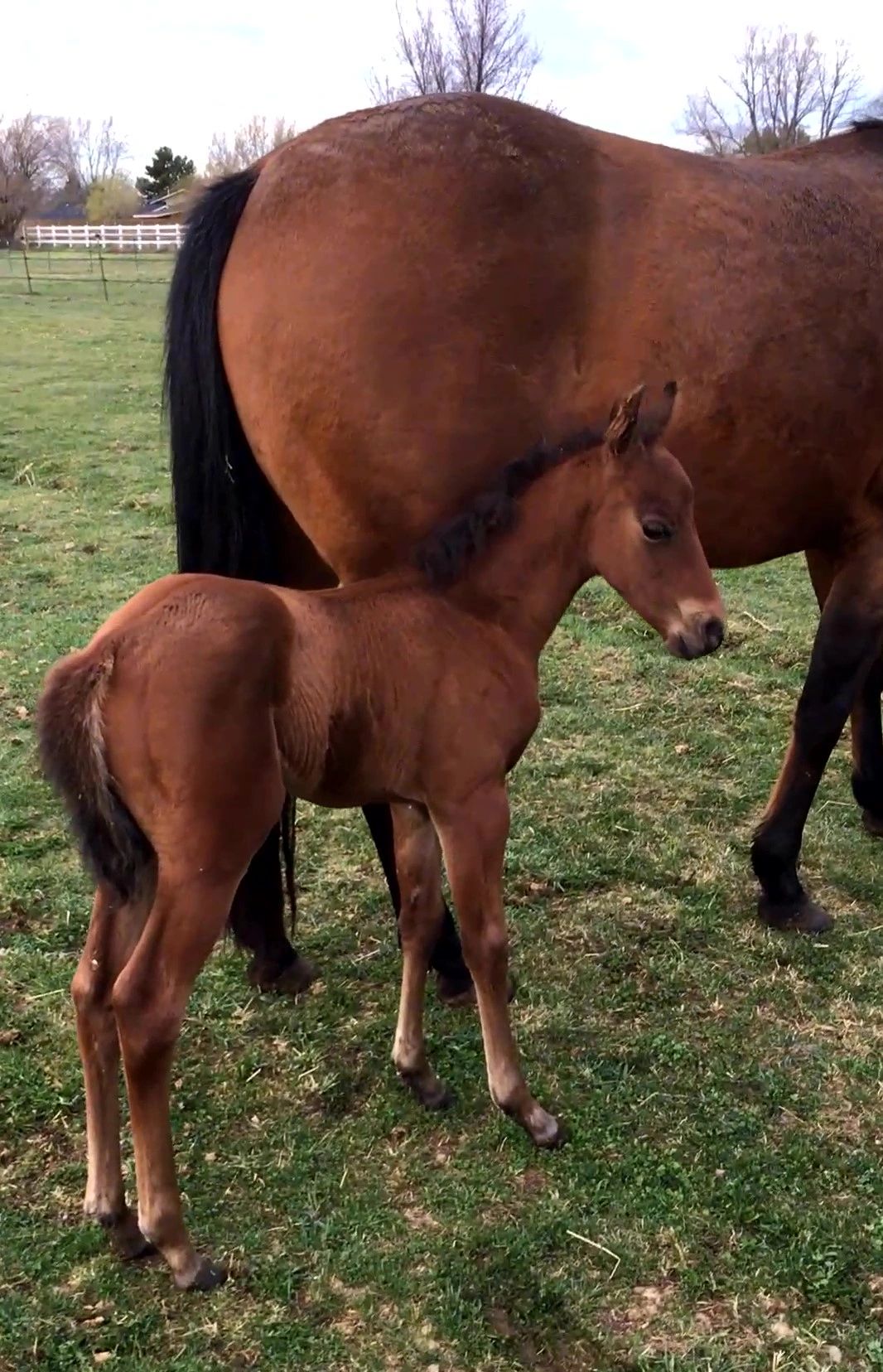 All of the foals born at Idaho Equine Hospital are special to us, but one born recently is particularly dear to hearts, not just because of how much work and dedication it took to get him here, but also because he represents the wonderful and life-long relationships that this profession allows us to form with many of our clients and their horses.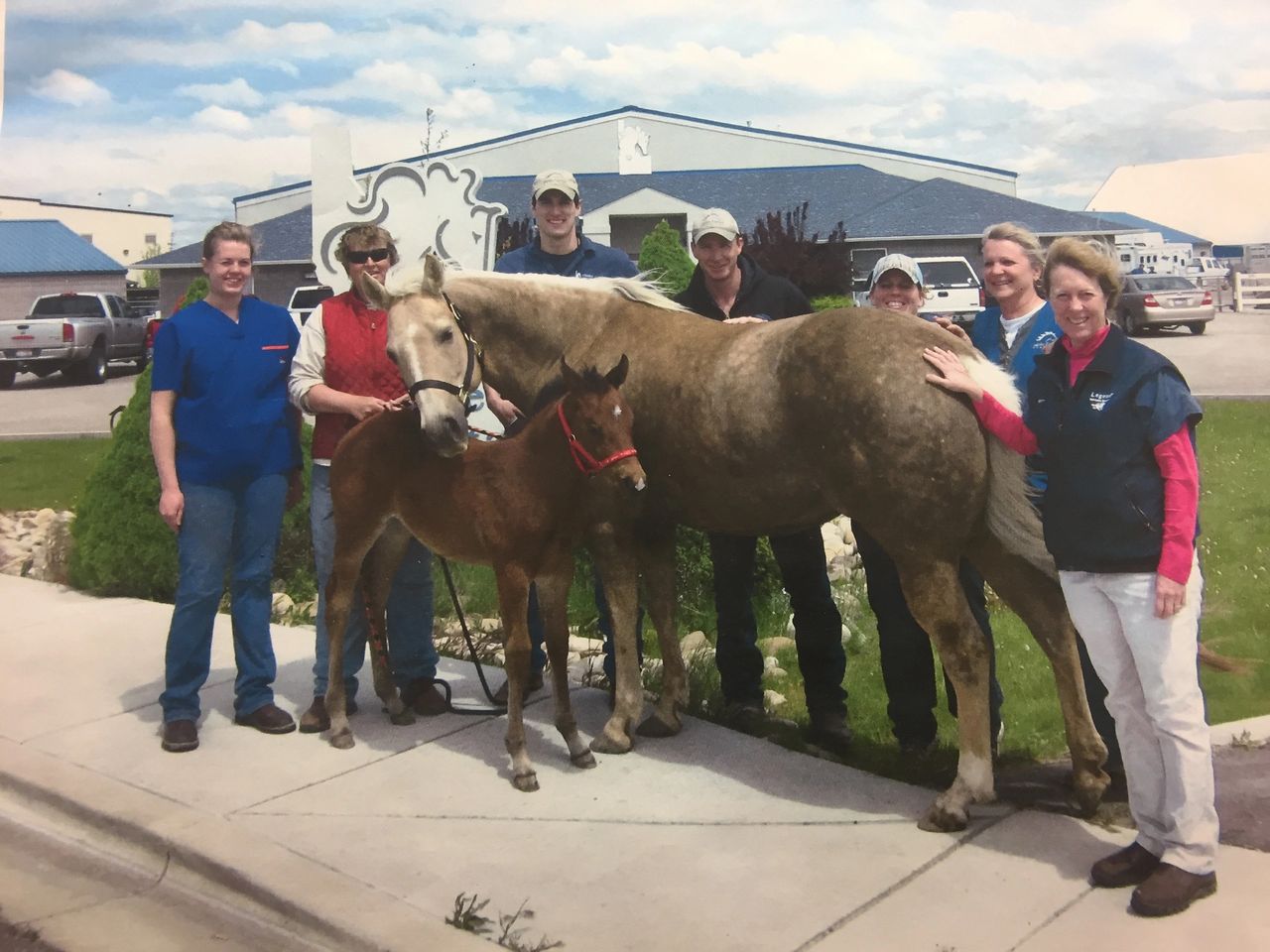 Before we introduce this special colt, we have to introduce you to his mother Ava. Ava belongs to Kris Troxel and she was born at IEH. She is a product of an embryo transfer performed by Dr Liz Scott. She was such a miracle in her own right; the stallion who was her father had to be euthanized shortly after Ava's mom was bred, before we even knew if the pregnancy took. Incredibly, everything aligned when it was time to flush the embryo and transfer it into another mare that Kris had named Zsa Zsa. Thankfully, the transfer was successful and about 11 months later Ava was born.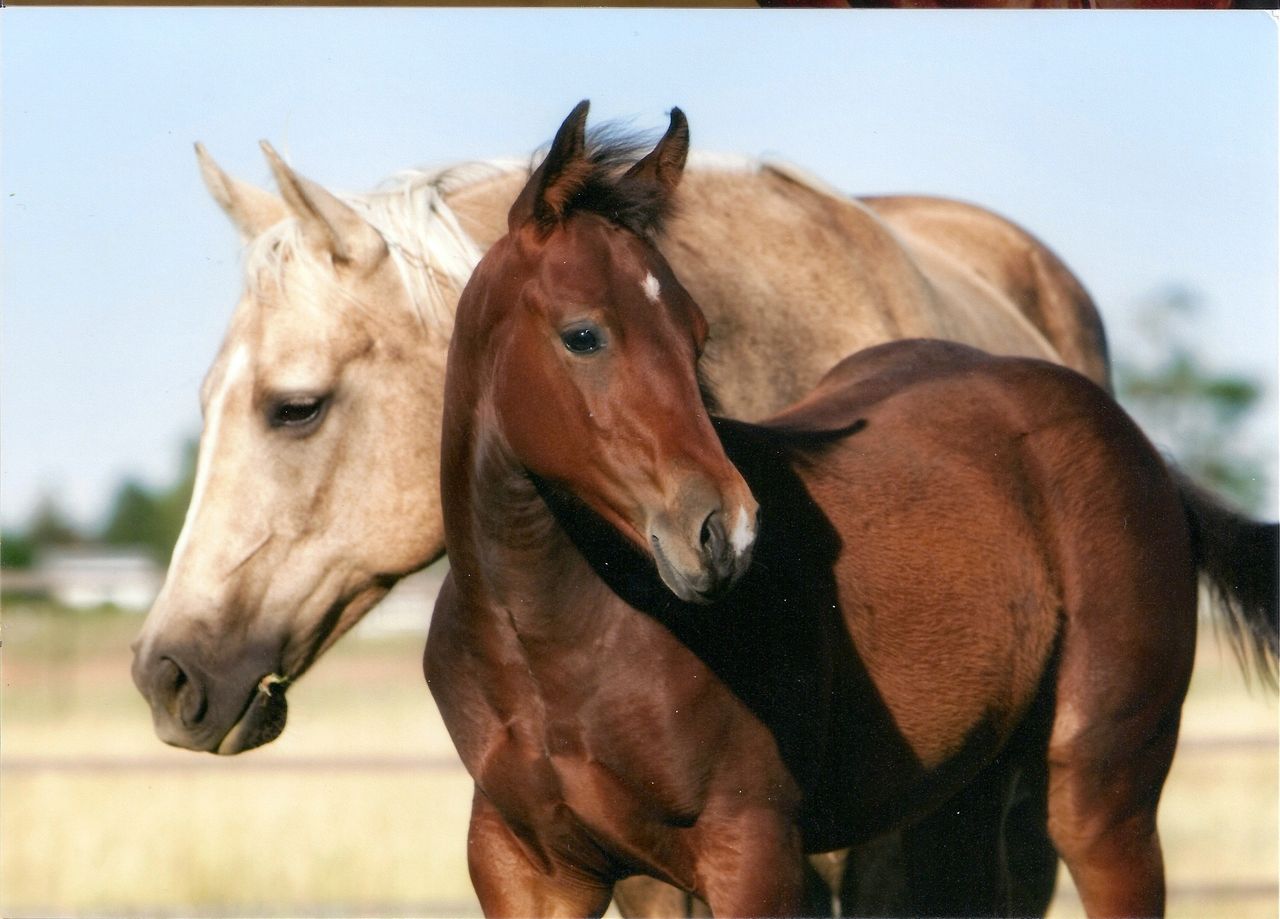 Due to all of the things that must go just right to get an embryo transfer to work (particularly when the owner is wanting to use their own horse as a recipient) the fact that our one and only shot to get Ava worked was pretty miraculous. So when Kris decided that she wanted to get an embryo from Ava, we knew that she had high expectations for things to go as well as they did when Ava was conceived. Kris again wanted to use her own mare as a recipient. She had a mare named Holly that Liz had been incredibly successful breeding and Holly had proven already to be a good mother, so she was a natural choice. The challenge of using a specific mare for a recipient is that you have to work to get the donor and the recipient mares almost perfectly synchronized in their cycles. That is why many veterinarians who transfer embryos have large recipient herds so that they have a good chance of finding a mare who is in the same part of her cycle as the donor mare. We do not have have a recipient herd but work with Outback Stallion Station to help us find recipients when we need them. In this case though, Liz felt up to the challenge of trying to get the two mares synchronized.
Kris did everything she could to get the mares cycling at the same time, but she had to get creative with her techniques. She had Ava in training so she was under lights starting in the winter, but Holly was more of a problem because Kris did not have lights in the barn at home. Holly ended up being one of the first horses in our practice that we tried using the Equilume light mask on.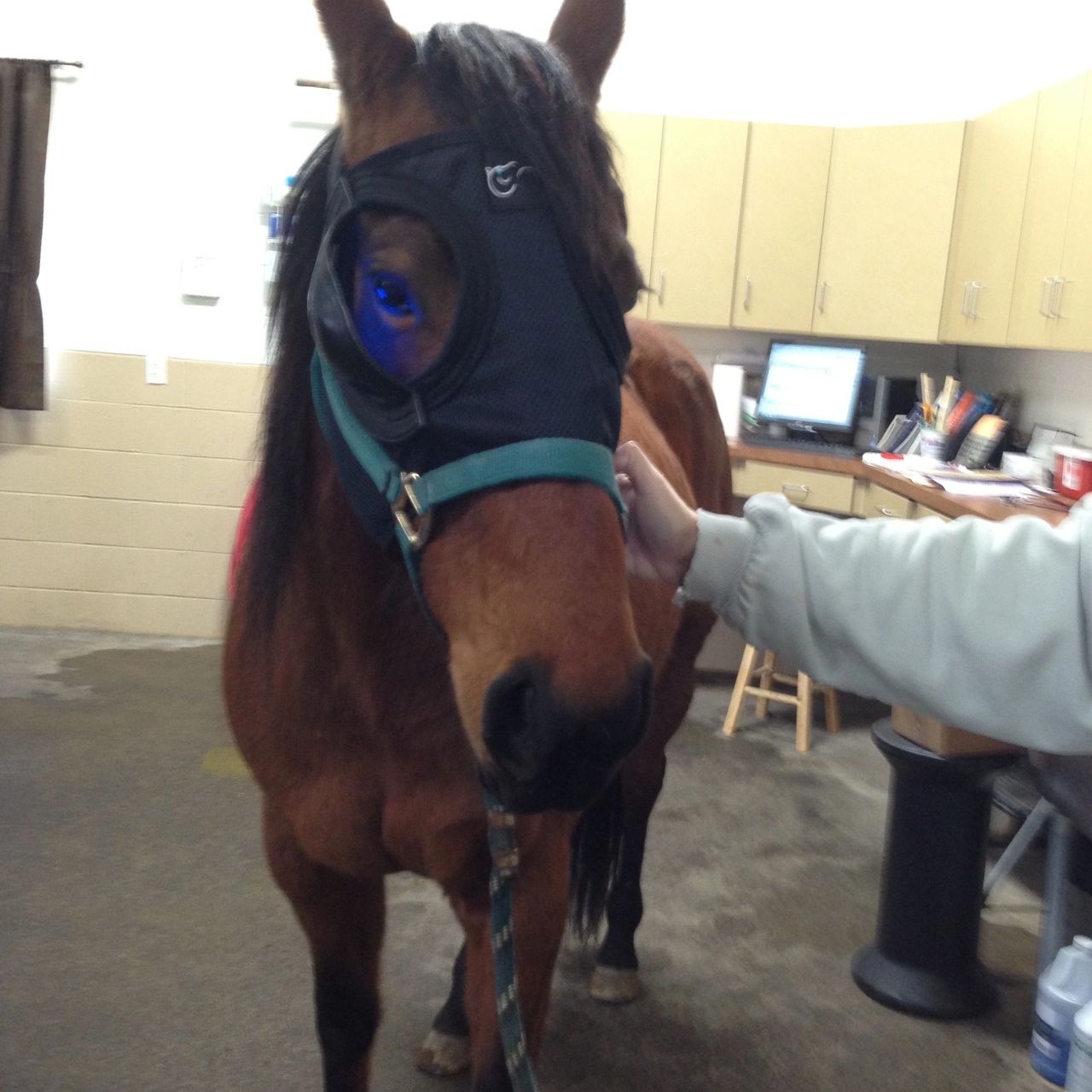 Kris also chose to breed Ava with frozen semen, which adds more challenges when it comes to getting mares pregnant since you have smaller doses of semen and have to get the insemination at the exact time of ovulation as much as possible. However since Kris had seen Liz pull off a miracle with Ava's conception, and she knew that Dr Scott's professional passion is working with problem mares, she had complete faith that she would again be successful.
Ava's breeding went well, and we were able to get an embryo despite having to run her back and forth to the clinic for exams, insemination and flushing so that she could remain in training. We even managed to have the two mares close enough to synchronized to transfer the embryo into Holly. We all felt exhilaration when 9 days later we checked Holly and saw a vesicle (fluid filled structure) consistent with an early pregnancy. However concern started to creep in when we checked Holly again at 15 days of pregnancy and the vesicle had not changed at all and we could not see any evidence of embryo development. We checked her again a few times, but at 30 days we had to make the call that the embryo was not viable.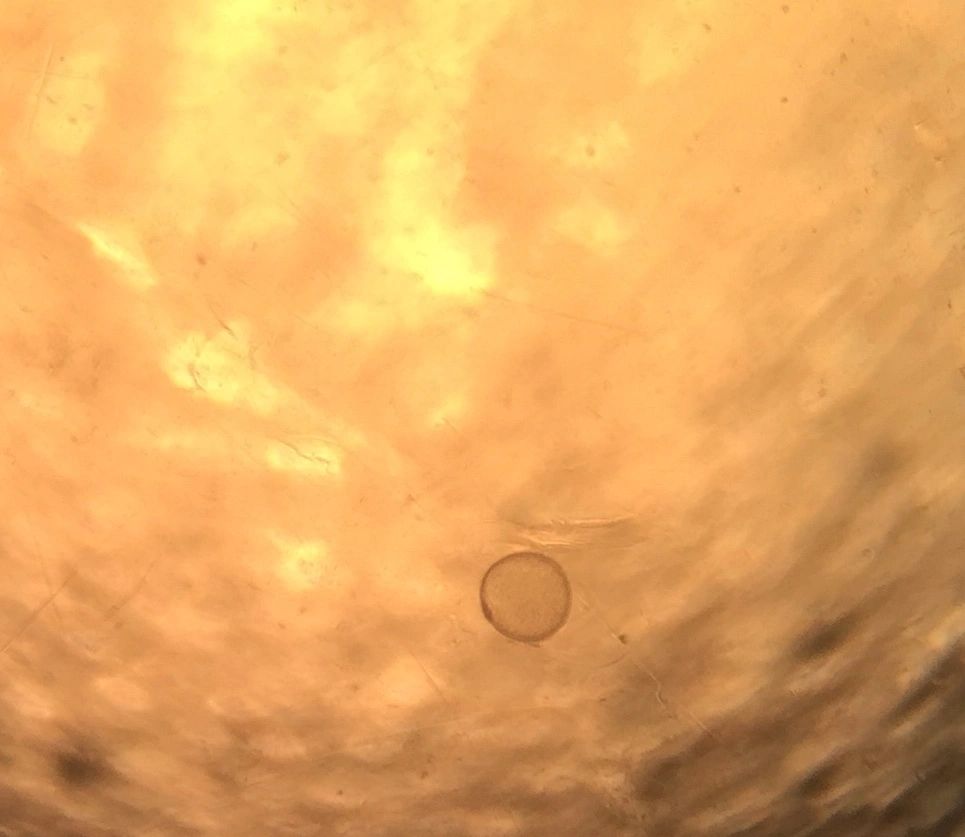 Our crew was so disappointed and heartbroken to have to deliver our bad news to Kris, for even though we knew that there are so many things that can go awry when it comes to embryo transfer, we had really been hoping we could pull off a second miracle for Kris. Kris has been a client of Idaho Equine Hospital for many years, and she has definitely moved from client to friend status with many of the doctors in the hospital. We braced ourselves for her to be discouraged with the whole process. However she took it all in stride.
The following year, Kris was ready to try again to get an embryo from Ava. She decided to prioritize the embryo and pulled her out of training so she wouldn't have the additional stress and transportation issues from the year before. She used the Euqilume on both mares, starting earlier in the year. Once again, Liz was able to get the mares synchronized and collect an embryo after breeding with frozen semen from Magicality (Very Smart Remedy). We were able to transfer the embryo into Holly. We were all on pins and needles waiting until we would be able to see the pregnancy with ultrasound. Happily, on our first ultrasound we saw a pregnancy and it continued to grow and develop normally. Kris celebrated with us and then we all began the long wait to see what the result of all our hard work would be. On March 25, Holly gave birth to an incredibly handsome colt. Some things are definitely worth the wait, and we think this little guy is going to live up to his potential!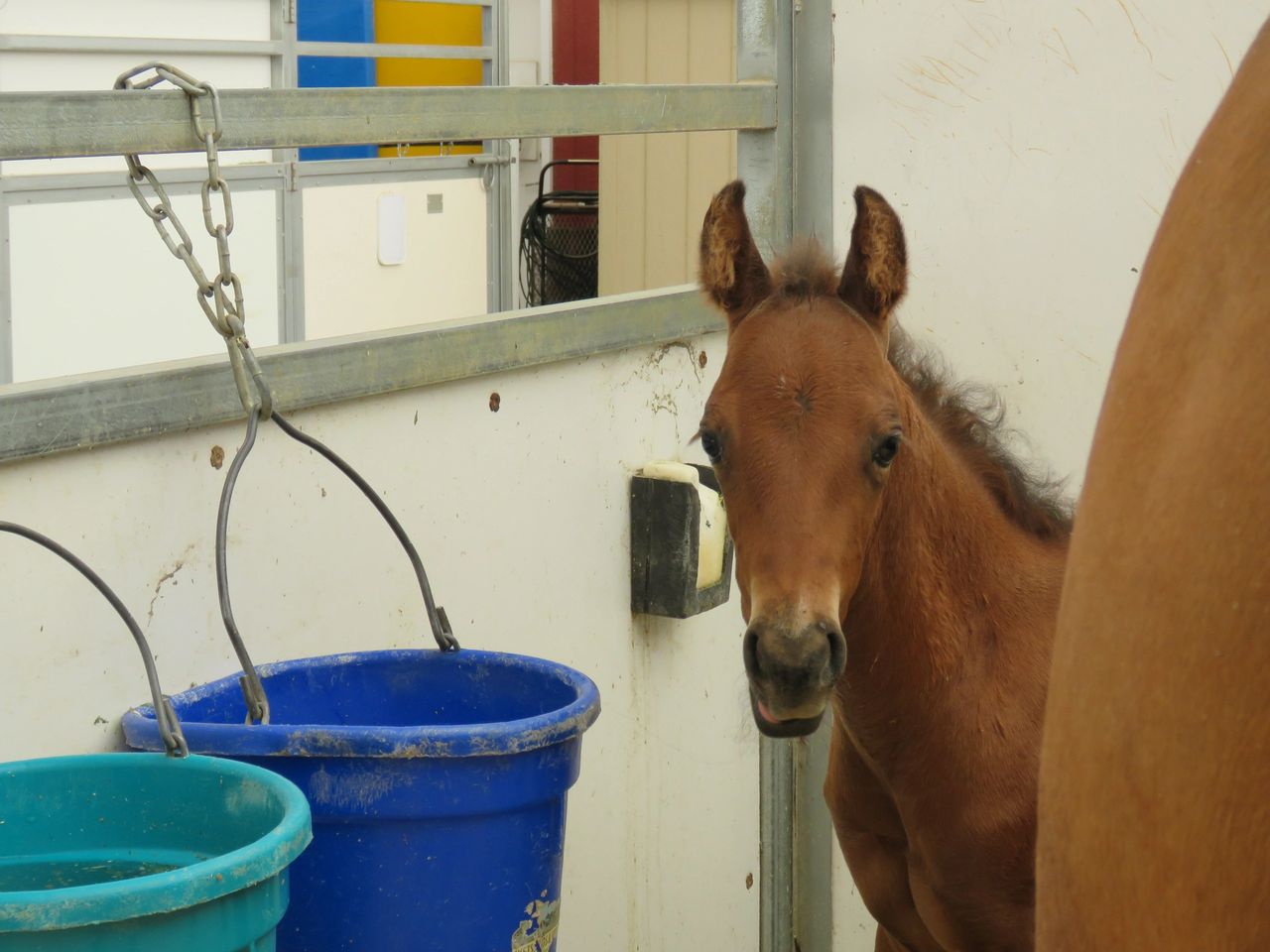 We are so thankful to Kris for entrusting us with the care of her animals. We are so humbled by her faith in our clinic, doctors, and staff. We are so happy to count her among our dearest friends. Clients like Kris and the relationships that we are able to build with them and their horses over the years are what makes our job so enjoyable and all of the work and effort worthwhile.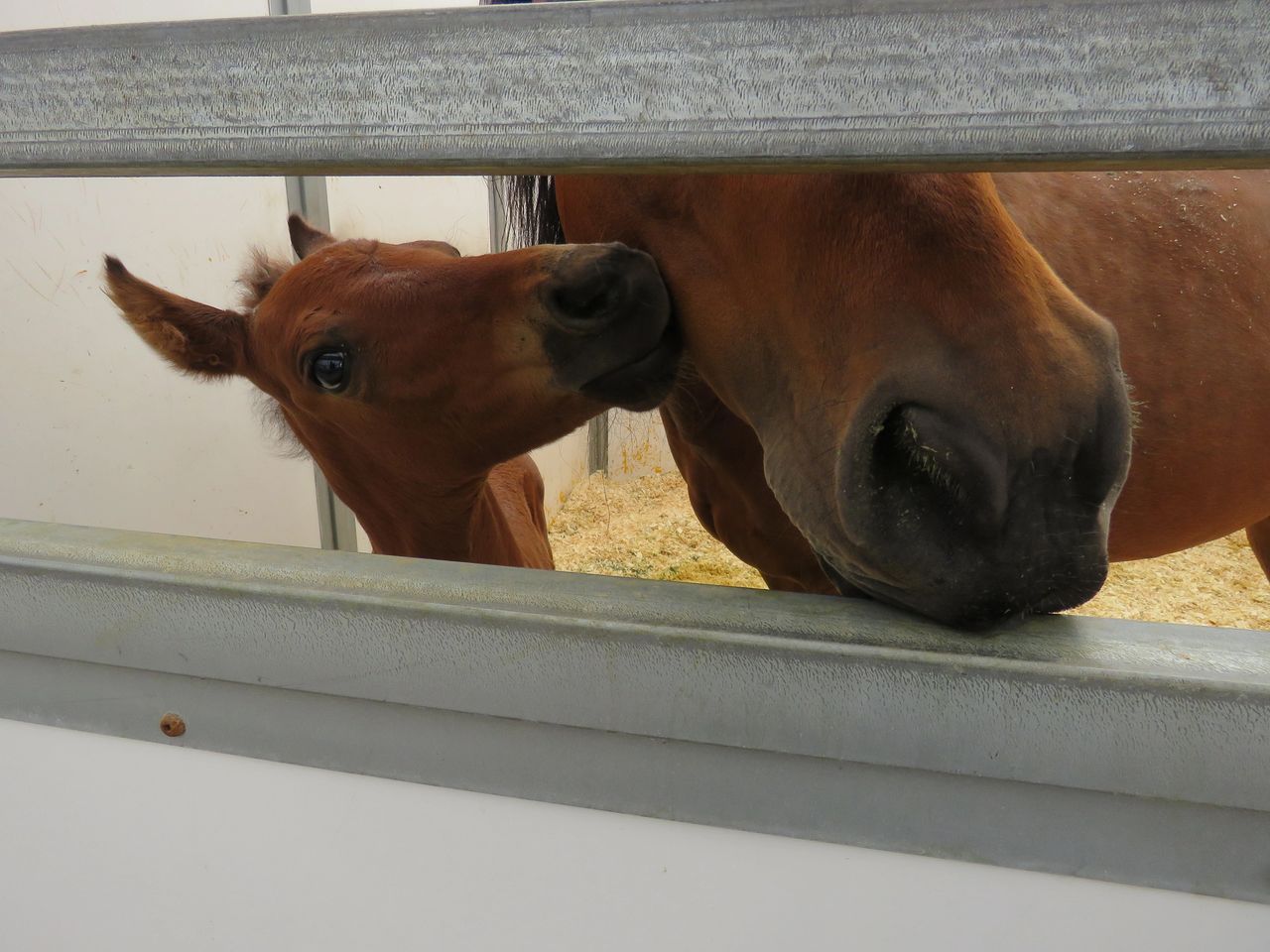 Congratulations Kris! We can't wait to see all the amazing things that this little colt will do in his career!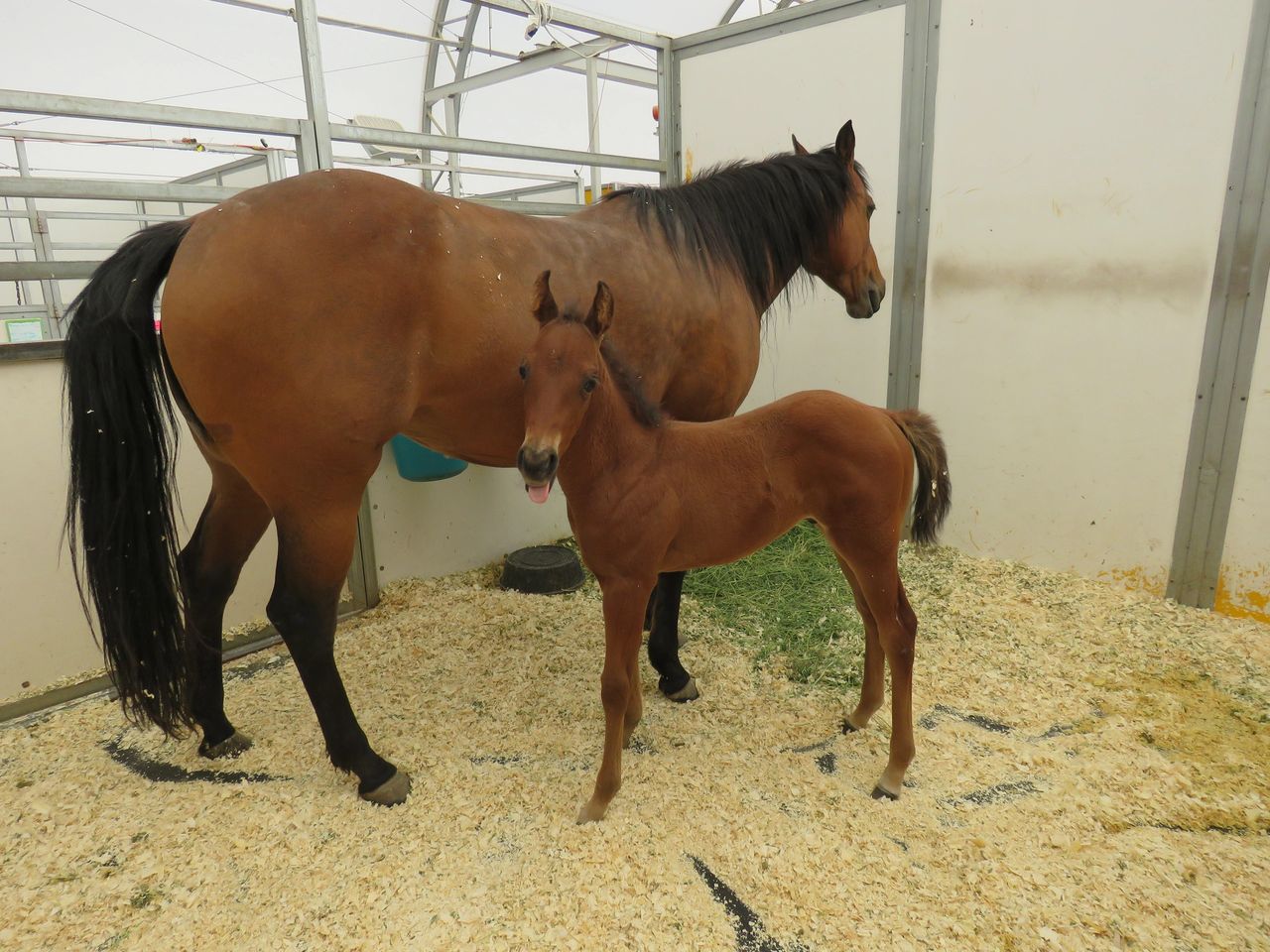 EMERGENCY APRIL BUCKET FUND FOR GRANNYPONY!  – the 35+ blind, perfectly mannered little pony – left at the meat auction by her family! Click here for story
Only $65 to reach our goal!   We are going to pay her vets bills, lab work, feet and future dental!  We can do it!
All donations are 100% tax deductible.  THANK YOU IN ADVANCE!  Click here to donate!
HORSE AND MAN is a blog in growth... if you like this, please pass it around!